Application:
Entries from all levels of experience welcome. Entrants have to be an Australian resident.
All artworks should measure 45x45x45cm or less.
Artwork has to hold water for ikebana.
One artwork per entrant (A set of two or more works is not accepted).
The decision of the judges is final.
Entry Period:
1 July 2022: Entries open
10 August 2022: Entries close
Entry Fee:
$40. Entry fees is non-refundable.
How to Apply:
1. Please read the full Terms and Conditions carefully.
2. Pay your entry fee (Aus $40) to Tsubo Melbourne Pty Ltd using (a) (b) or (c).
(a) Transfer funds to Tsubo Melbourne Pty Ltd, BSB 033 070, Acc. 527917 with reference CA Surname Initial (eg. CA Smith P).
(b) Paypal Me. Send money using either credit card or Paypal
(d) Paypal QR code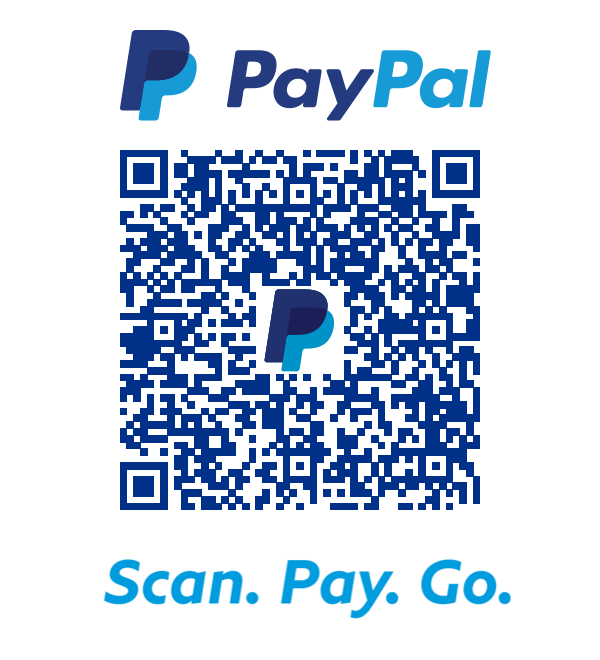 3. Send the following to wa.ikebana@gmail.com, Subject: Container Award.
a. Name
b. Gender
c. email
d. Mobile
e. Website
f. Facebook, Instagram etc.
g. ABN
h. Price of your work, Aus$ (Inc GST)
i. Size of your work (w X h X d cm)
j. Bank Account: Account name, BNB & Account Number
k. Short Bio (up to 500 words)
l. How did you pay your application fee ($40)? Paypal/Credit Card or Bank Transfer
m. Date you paid your application fee
n. Attach one image of one work (0.5M or less)
4. Once your entry form and payment has been submitted, please allow up to 5 business days for confirmation of your entry.
Note (1): Your application will not be accepted if you send it without paying entry fee
Note (2): Your application will not be accepted if you send more than 2 images of 1 or more works. Please send only one image of one work.
Note (3): Please don't include flower arrangement in your work.
Finalists Announcement:
Our curators will select the finalists. Finalists will be noted by email as well as on our website by 19 August 2022.
Delivery of artwork to Community & Linen Rooms, Abbotsford Convent:
Artwork drop off (in person): Friday 9 September between 5pm - 7pm.
If artwork is not delivered by 7pm on Friday, it will not be included in the exhibition and fees will not be refunded.
Delivery costs are at the expense of the artist.
Melbourne Ikebana Container Award is a prestigious but small scale exhibition. Unfortunately, we cannot accept entries by post, nor return unsold works by post. This helps us maintain our low application fee. We hope you understand.
Judging:
8pm, 9 September 2022 - Judging takes place. Hiroe Swen will choose the winner.
By 11 pm, 9 September 2022 - Winner will be notified by text message and announced on our website (Please don't contact us for the results). If you win the award, please join our award ceremony.
Award Ceremony:
10 am, 10 September 2022 - Award ceremony as a part of Wa Melbourne Ikebana Festival Opening at Linen Room, Abbotsford Convent. All exhibitors welcome.
Collection and return of works:
Artist/courier collection in person: Unsold works MUST be collected from Linen Room on Sunday 11 September 2022 between 5 - 7pm.
Work not collected by the time may be disposed of.
Contact: Ryoko Winstanley, wa.ikebana@gmail.com
Terms & Conditions:
1. All submitted works are for sale during our exhibition.
2. Commission on sold works: 33% commission on artwork sales applies. This includes GST where applicable. We will try to transfer the agreed amount to your nominated account within 4 weeks from the exhibition.
3. We will notify when your work is sold during the exhibition on our website. Exhibitors are encouraged to check "Container Award Finalists" page in our website.
If you received a notice that your work was sold, please send an invoice to wa.ikebana@gmail.com. Request 67% of the sale price. Please include your account details, BSB and account number.
4. The people who bought the work will be asked to collect it at the end of the exhibition, 5pm on 11th of September, unless a special arrangement is made.
5. Award: Award money will be transferred to the winner's account in Australia within 4 weeks from the exhibition. We do not transfer money overseas.
6. Images of your work may be used in our website, instagram, YouTube etc to promote our event.
7. Insurance: While we take the utmost care of artwork, Melbourne Ikebana Festival takes no responsibility for theft, loss or damage of artwork. It is advised that concerned artists purchase their own insurance.
8. Cancellation: If this exhibition/award is cancelled due to unforeseen circumstances, we will refund your entry fee. Institution fees will be deducted.
Stalls during the exhibition:
A small number of stall spaces will be available for ceramic artists or ikebana related businesses during the exhibition in or around our venue. If you have stall holder insurance, please send your Expression of Interest now. Application opens in August 2022.