This page is under construction. Please don't apply yet. Final details will be announced in March 2024.
Wa Ikebana Exhibition 2024


Exhibitor - How to Apply


Please join our exhibition. If you have learned Ikebana for more than one year, we welcome you as an exhibitor regardless of your school. We welcome interstate and international exhibitors as well.
It is recommended that you apply as soon as possible. Once all available spaces have been filled, no further applications will be accepted.


When to Apply
1 June to 10 August 2024: Qualified ikebana teachers (international & interstate exhibitors)
1 July to 10 August 2024: Ikebana practitioners with more than one year training (international & interstate exhibitors)
1 July to 10 August 2024: Local ikebana teachers & students. Local Ikebana teachers (based in Victoria, Australia) are welcome to join with their students. We accept students with limited training on the condition that they will be supervised by their teacher. Wa was originally designed to help Ikebana students who don't have opportunities to exhibit their works.


Exhibitor Fees
Please note that our fees are non-refundable.
Standard space - table ($45)
Standard space - floor ($45)
Large space - table ($90)
Large space - floor ($90)
How to Apply
1. Read our Exhibitor Guideline, About & FAQ.
2. Decide whether you would like your exhibit to be considered for the Wa Ikebana Award competition. Also decide whether you would like to apply for a demo presenter. See Award page & News page.
3. If you apply as a student, please include the following (a) & (b) in your application. Please send them to wa.ikebana@gmail.com. If you are qualified as an Ikebana teacher, you don't need these.
a. Ask your teacher to write a short recommendation. This can be an email with your teacher's contact details. We would like to hear from your teacher that you have studies Ikebana for more than one year, normally more than 20 sessions.
b. Two images of your recent work. Size: Under 0.5 Meg
4. Submit your application form below by deadline. There are following two ways to access the form.
a. Go to the next link: https://form.jotform.com/211269181686866
b. QR Code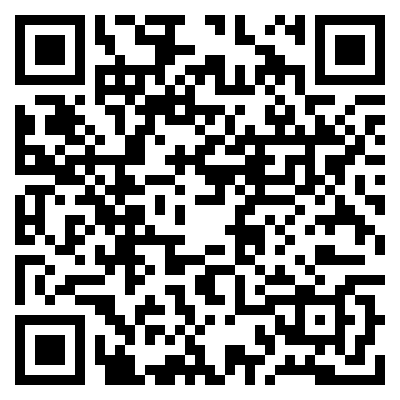 We may publish your bio and links to your websites in our website and Facebook. If you don't want us to publish your information, please leave bio & website section blank in your application.
5. Your application will be assessed by our committee within 7 days. If your application is successful, and there is an exhibition space available, we will send you an email with payment advice. Please don't pay until you receive our email.
6. Pay your exhibitor fee using credit card, bank transfer or Paypal.
a. Bank Transfer: If you are a local participant, please use bank transfer. Fill your name following Wa in reference (e.g. Wa.C.Smith).
Tsubo Melbourne Pty Ltd
BSB: 033-070
Account Number: 527917
b. Credit Card:
c. PayPal.Me Link (Click here). You can send your fee through Tsubo Melbourne Pty Ltd (Director - Shoso Shimbo) with Paypal or your card.
If we don't receive your payment soon (normally within 7 days), we may cancel your participation.
7. You will receive a confirmation email from us within 7 days after your payment. There will be our contact details including phone numbers in the email. If you don't hear from us, please send an email to wa.ikebana@gmail.com

8. Submit your design plan by 10 August 2024. Check the details in Exhibitor Guideline.

9. Please follow Wa: Melbourne Ikebana Festival by liking Wa: Ikebana Facebook. All important updates will be posted in this website and Facebook.

10. See you at the exhibition site on the setting up day. All the exhibitors should participate in setting up, dismantling and cleaning unless there are special circumstances.
Your help would make it possible for many ikebana friends to join this ikebana festival at a reasonable price. Also you could greatly support our friendly and hard working volunteer team. Thank you!